Welcome to Techno Diverge Link!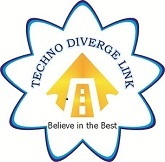 TECHNO DIVERGE LINK has been incorporated in Malaysia on 9 August 2005 to provide quality Web Design & Development, CAD/CAM solutions, 3D Modelling, Computer graphical communication and software solution and training. Our DIRECTORS are having combined experience of about 50 years in this Field and more than a decade of very good experience in CAD/CAM.
JV Project Partner

ScoreCentum is an exclusive portal dedicated to providing end to end comprehensive solutions to students and the parent community. ScoreCentum's Test series is a unique and state of art platform to practice online tests for several board and entrance exams, thereby enhancing the confidence levels of the students and enable them to crack the exams with good marks. It is also one stop shop to explore various Top Career options and choice of Instituions globally.
SRM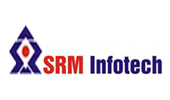 SRM Infotech, (A Division of SRM Learning Tree Pvt. Ltd) one of the leading software training companies, offering customized software training solution to the IT aspirants, Corporate and Govt.Sector, is expanding its operations through out the country and abroad.